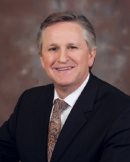 Welcome and thank you for visiting!

My mission is to help individuals develop financial objectives, and achieve those objectives through various financial products and investment services that are designed to meet their present and future needs.

My goal is to help you make informed decisions about issues that affect your financial well being so you can achieve financial freedom.

I hope you find this site informative and useful. Feel free to contact me if you would like more information about a particular MassMutual product or service. Click here to get an instant quote from MassMutual.

I look forward to hearing from you.
View Our Customer Relationship Summary
The pandemic kicked off a severe labor shortage. What can small-business owners do if they are struggling to meet staffing needs?

Explore some key retirement plan contribution limits and various tax deduction, exclusion, exemption, and threshold amounts for 2022.

Donating to charity can make a difference at any time of the year. But taking a strategic approach, possibly as part of your year-end tax planning, could offer tax benefits and potentially increase your ability to give. This article provides an overview of various tax-advantaged giving strategies.

Discover what to look for in a balanced mutual fund and learn how this type of fund might be used in a portfolio.