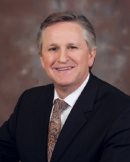 Welcome and thank you for visiting!

My mission is to help individuals develop financial objectives, and achieve those objectives through various financial products and investment services that are designed to meet their present and future needs.

My goal is to help you make informed decisions about issues that affect your financial well being so you can achieve financial freedom.

I hope you find this site informative and useful. Feel free to contact me if you would like more information about a particular product or service. Click here to get an instant quote from MassMutual Coverpath.

I look forward to hearing from you.
View Our Customer Relationship Summary
The IRS is receiving $80 billion to upgrade its technology and workforce. This article offers tips for business owners to help avoid a tax audit.

Are you planning a foreign vacation? This article offers some suggestions that might help keep it on track.

Read about the reasons some banks are coming under pressure, including the rapid rise of interest rates, financial market effects, and the role of the FDIC.

Staying disciplined in building a well-constructed portfolio over time can help carry investors through the market's rough spots.